Community Stewardship Alliance
---
Throughout the years, the Foundation has supported numerous community-based ecological restoration projects which provide opportunities for volunteers to steward specific natural areas threatened by trash and invasive species. The establishment of healthy native plants and trees is another component of community stewardship.
The Open Space Council's community stewardship alliance includes partnerships with St. Louis County Parks, the Missouri Botanical Garden, Forest ReLeaf, and the Missouri Department of Conservation, Great Rivers Greenway District, Missouri Master Naturalists and St. Louis Audubon Society. Regular meetings, shared access to data and volunteers have supported this collaborative partnership.
Each partner contributed to the restoration activities by providing tools, trees, mulch, herbicide, tree protection, refreshments or by helping to spread awareness of the Community Stewardship Alliance events. When applicable, organizations engaged their volunteer base towards activities in alignment with shared restoration goals in the parks.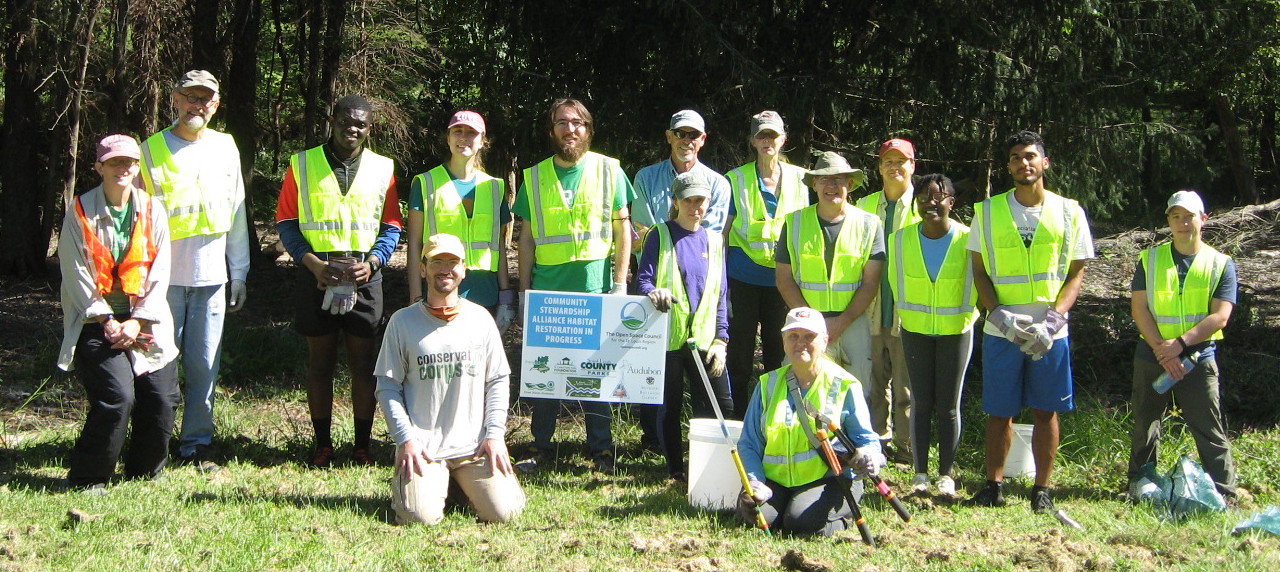 volunteers working at St. Vincent Park [photo by St. Vincent Park CAS Ambassador Chris Garhart]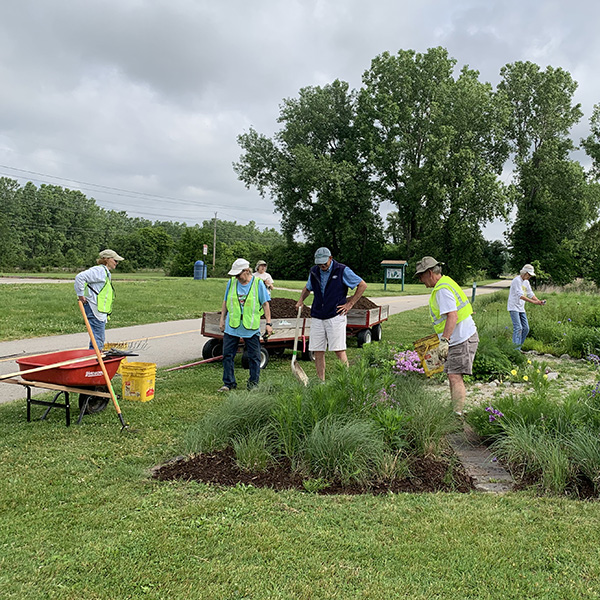 volunteers working in the pollinator garden at Creve Coeur Lake Memorial Park [photo by Open Space Council staff]