---
Since 2008, the Foundation has consistently supported on-the-ground operations at Dunn Ranch. This included bison fencing, the purchase of a combine and grassland restoration related expenses.
With Dunn Ranch the Nature Conservancy protects endangered native tallgrass prairie. Biodiversity is strengthened with prairie plantings, regular prescribed burns and invasive species management.

In 2011, bison were reintroduced onto the prairie. Their daily activities naturally enhance the biologically rich landscape.
photo by Kristy Stoyer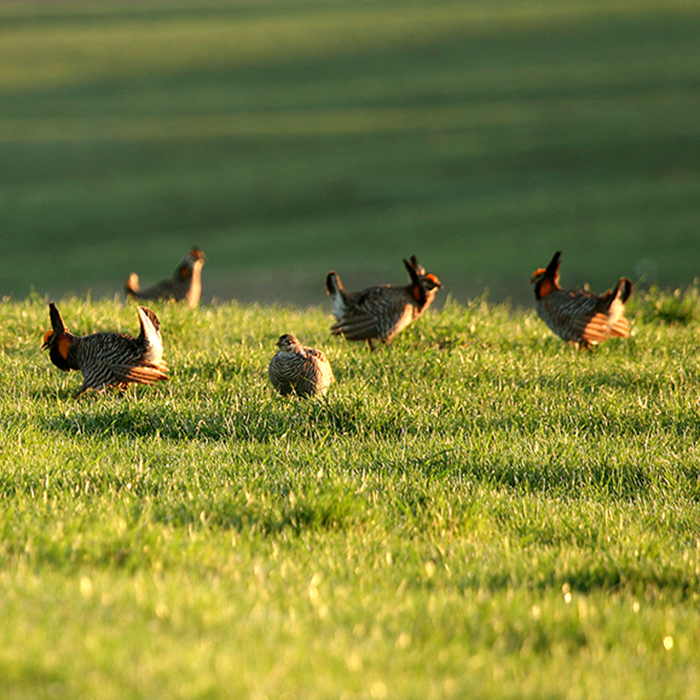 On the wide-open expanses of Dunn Ranch Prairie, prairie chickens still perform their colorful spring "booming."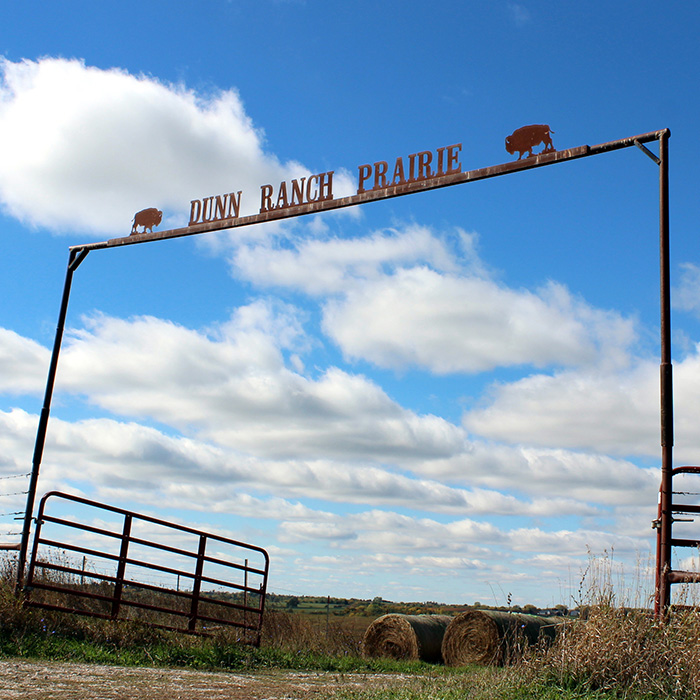 The federally endangered Topeka shiner population has been re-established; and state endangered greater prairie-chicken's breeding grounds have been restored.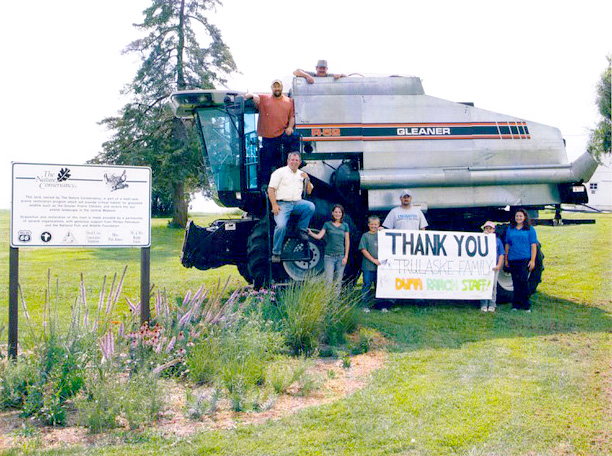 In 2008, the Foundation supported the purchase of a combine to strengthen the annual fall seed harvest and overall restoration capacity.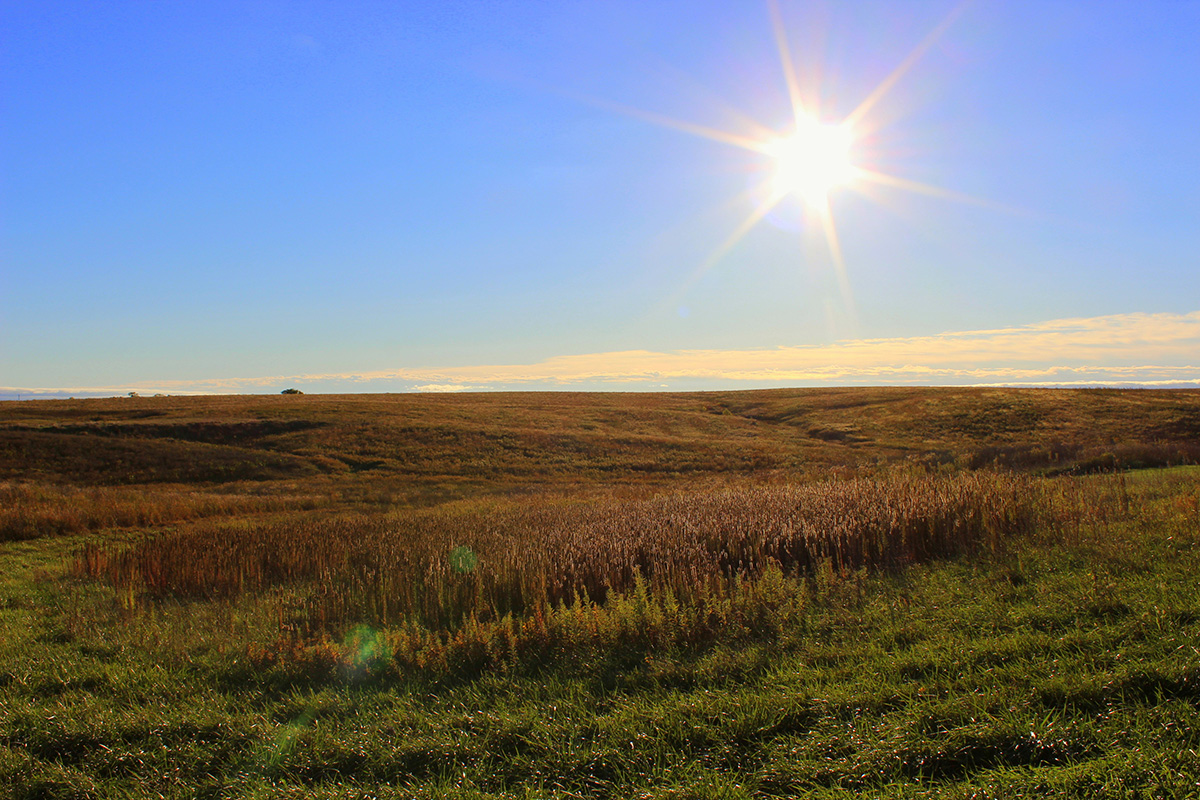 Per the Nature Conservancy of Missouri website: Prescribed fire is used to recreate the effects of natural wildfires that historically occurred here. Fire benefits include releasing nutrients into the soil, spurring seeds to germinate, prompting flowers to bloom and controlling tree seedlings that encroach on the grassland.